Currently unavailable...
The most primordial of fuzz tones. The D*A*M Model:AA, our rendering of a true ancient classic - Maestro Fuzz Tone FZ-1A. A circuit design over a half century in age that conveys a raw savage tone that speaks to the purist and those with a love and a passion for antiquated. Constructed with a faithful 1960's technique the Model:AA has a tenacious no frills assembly that goes hand-in-hand with its sonic capabilities. At the core of the circuit are three vintage British made germanium devices. Specially selected and rigorously tested these components deliver truly authentic tones that one would seek out in a fine vintage example. Due to the requirements called for by the circuit set-up the device type will change from batch to batch (i.e., a Mullard OC83 may be substituted with a Mullard OC82)
Stress must be given to the fact that the Model:AA is a very primal effect not only in tone but also in behavior. It operates from a single 1.5 volt AA battery and is highly susceptible to environmental changes in temperature, just as with the original FZ-1A.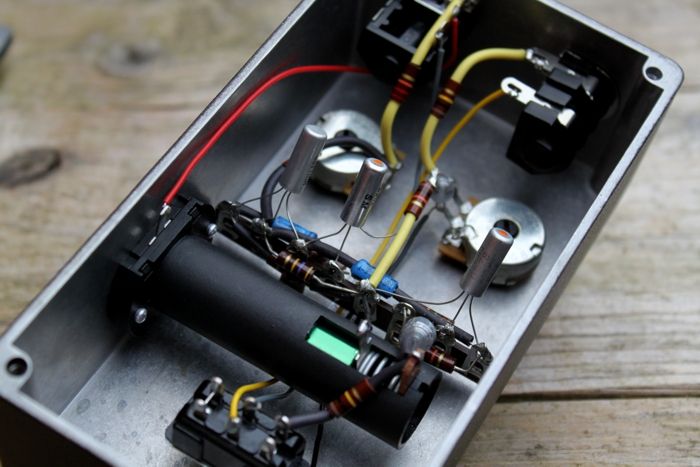 Information
Dimensions: 153x82x46mm
Finish: Polyester powder coat
Power Supply: AA battery
Controls: Volume, Fuzz
Construction: Tag strip
Transistor selection: Mullard/NKT OC8X, OC7X series
Inception date: August 2014
Units produced to date: 55