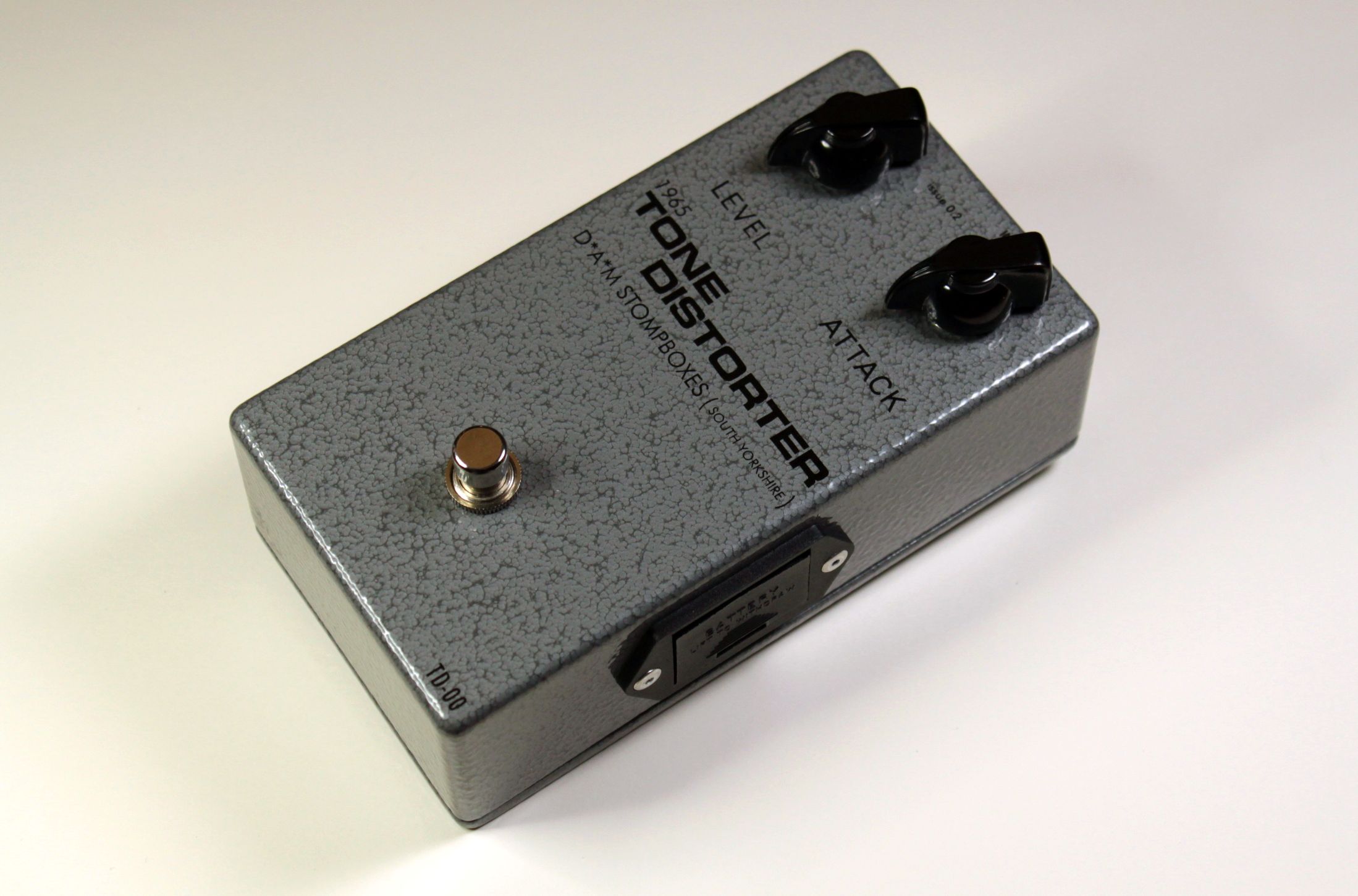 Current lead time: 4-5 weeks. Last updated October 2020. Details and information on how to purchase this item is available here.
In early 2006 I experienced one of my first holy grail moments. A customer requested for repair work to be undertaken on a vintage 1965 Sola Sound Tone Bender MKI. Sure thing I said, not excited in any shape or form whatsoever. Approximately a month later I received an email from a gentlemen wishing to sell a vintage Tone Bender, it was a second vintage MKI. Agreements were made and money changed hands, I was then the owner of a Tone Bender MKI. Happy days. I'd gone from chasing smoke and hunting ghosts to having two holy objects upon my work bench. Approximately a year later I made the first batch of the D*A*M 1965's that was sold via the old forum. To my knowledge, this was the first true replication of the original MKI circuit undertaken in any significant number since it's birth in 1965. Since that time I've made further limited runs of the 1965, had a further four original vintage units through my door, and also prodced an exclusive replica of the original unit for Sola Sound.
The 2019 1965 you see here is a culmination of 13 years worth of study and research upon this rare and elusive fuzz box. Presented in the classic D*A*M enclosure format and installed with a slide-out Bulgin battery drawer the 1965 offers a vintage indulgence with modern day durability and dependence.
Circuit construction is made upon a precisely cut piece of Tufnol Kite sheet that is loaded with stringently tested and auditioned passive vintage components and NOS germanium semiconductors. Two Philips black glass OC75's and a single Texas Instrument 2G3XX series device are responsible for amplification.
Please note: only vintage components with the correct specification and tolerances are ever used so the populated circuit within your ordered pedal may slighty differ from the image shown here.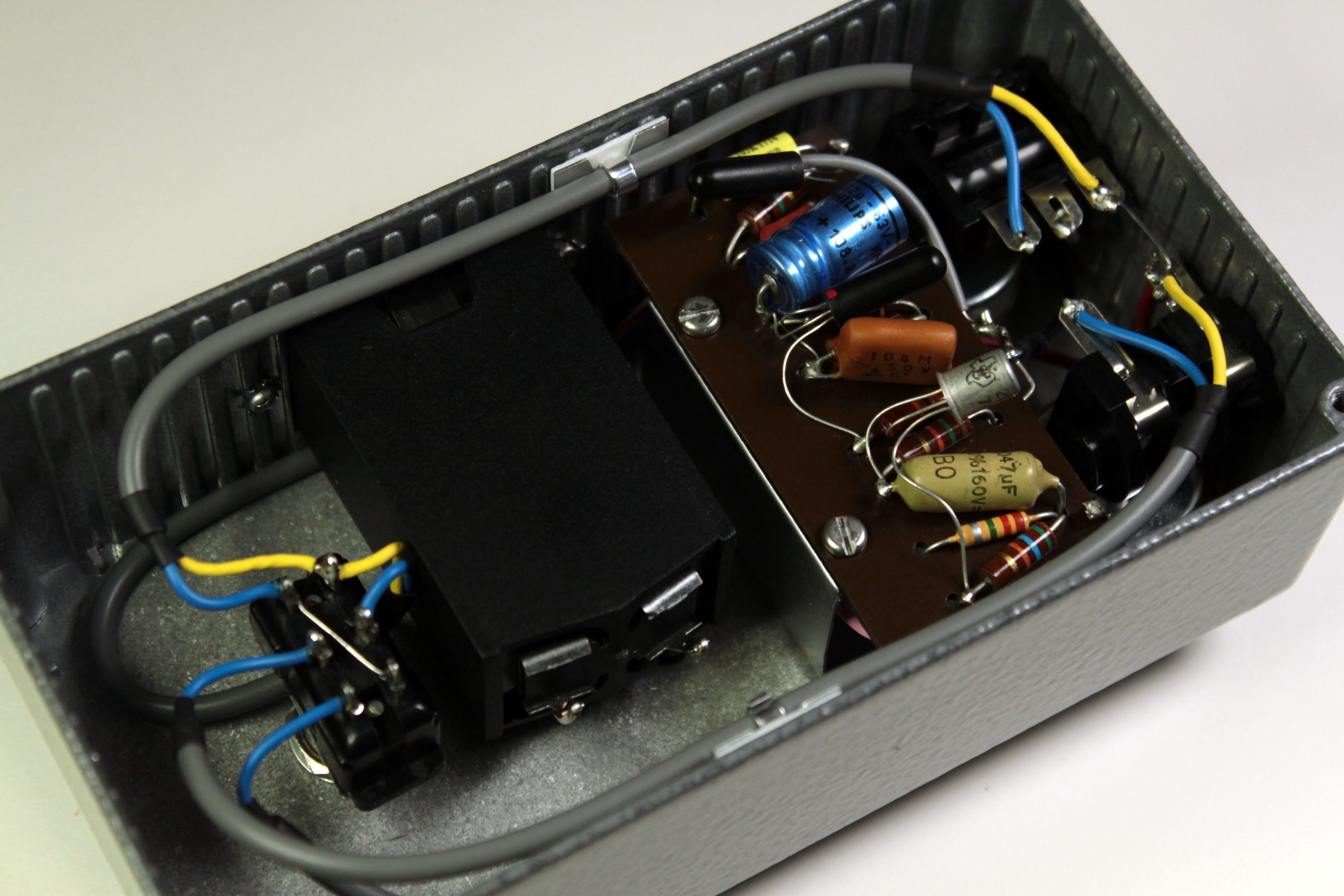 Information
Dimensions: 152x82x50mm
Finish: Tri-mite Hammertone
Power Supply: PP3 battery
Controls: Level, Attack
Construction: Tufnol Sheet
Transistor selection: Philips OC75, Texas Intruments 2G3XX series
Inception date: July 2007
Units produced to date: 162