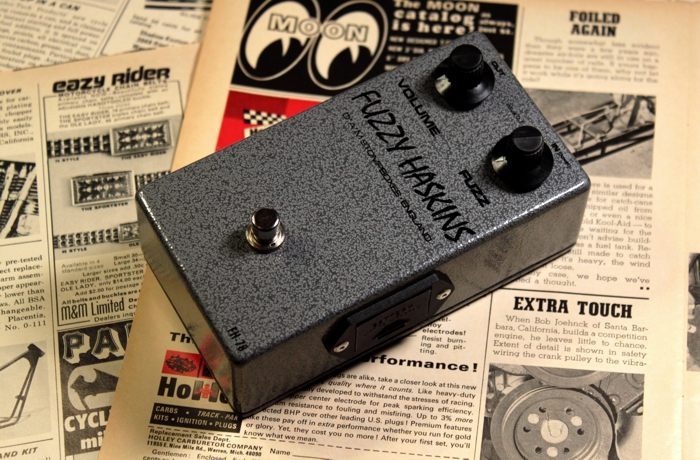 Current lead time: 8-10 weeks. Last updated October 2020. Details and information on how to purchase this item is available here.
The FH-78. The bigger brother to the MB-71. If the heavy warmth of the classic 1966 germanium Arbiter units is where your heart lies the FH-78 is a device to be seriously considered as an addition to your sonic arsenal. Sculptured and tuned from research yielded from elite sounding vintage examples and presented in the classic D*A*M Camden Boss enclosure format combine to make the FH-78 a modern day antique work horse. Genuine NKT (New Market) germanium devices from the 2XX series, primarily the NKT281, 271 and the 272A, are painstakingly tested and auditioned to deliver a balanced and yet potent experience of classic British fuzz. A slightly higher gain threshold can be obtained from the FH-78 than vintage counterparts delivering saturation levels that would please most fan of the silicon varieties.
The external presentation is as equally as old school as the internal construction featuring grey hammertone paint work, military grade Greyhill control knobs, CITEC potentiometers, CLIFF audio jacks and a genuine Bulgin made slide-out battery drawer. These features combine to make the FH-78 a very rugged device that is tastefully executed with classic form and function.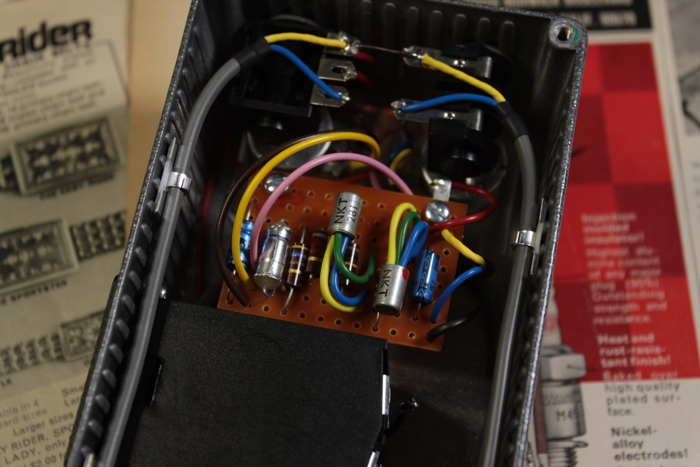 Information
Dimensions: 152x82x50mm
Finish: Tri-mite Hammertone
Power Supply: PP3 battery
Controls: Volume, Fuzz
Construction: Veroboard
Transistor selection: NKT 2XX series
Inception date: April 2017
Units produced to date: 48