Yo,
So, here's another quick demo of the fantastic D*A*M 1966 pedal. This time I'm showing the nice range of sounds you can coax out of this little beast. Simple volume knob adjustments on the guitar create different dirty textures. Some super dirty, some almost clean. Great pedal.
Anyway, I'm using my Fender 62' Tele with Bare Knuckle "Brown Sugar" pickups, into my Deluxe Reverb (with Cannabis Rex speaker). I was switching between pickups through-out and at the very end the Skreddy Echo makes a cameo appearance ;)
Recorded with a good old SM57 through Presonus pre's and into Logic where a small amount of plate reverb was added.
Random noodling and riffing ahead...
http://soundclick.com/share?songid=7367359
Oh, and a gratuitous picture...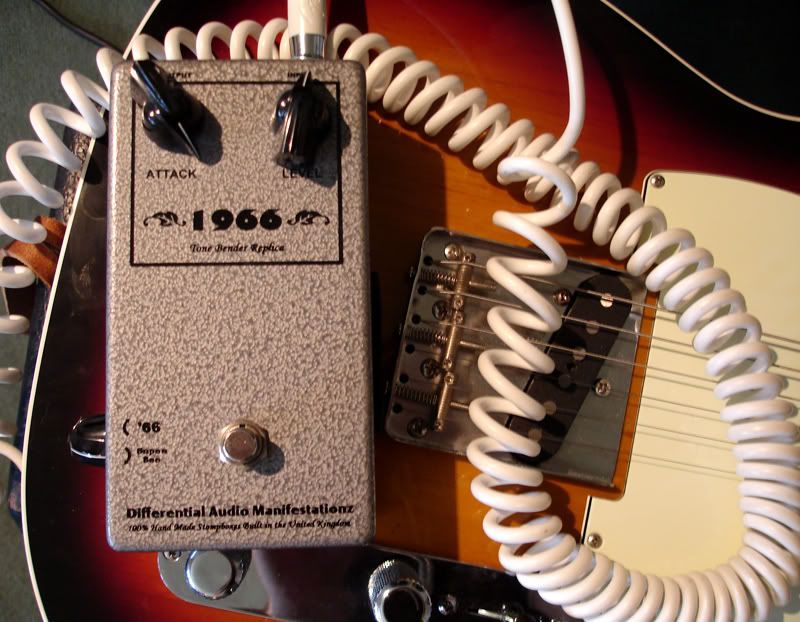 Cheers,
Xan