Direct comparison of a Jim Dunlop GCB-95 Crybaby modded with a yellow Fasel & my skinny Colorsound Wah.
The clip features 3 different riffs, each one with the Crybaby 1st & Colorsound 2nd. I used exactly the same setup throughout with Guitar into Wah, Wah into Sonic Titan & Titan straight to amp. Recorded using a Sure SM57 mic into a Yamaha AW16G 16bit portastudio. No EQ added on the recording, just a tiny bit of compression to compensate for the volume jump when the Titan kicks in.
Riff 1 - Dragonaut = Clean, then Wah kicks in, then Drive kicks in, then wah switched off.
Riff 2 - Fingerpicking = Wah constantly engaged.
Riff 3 - Funky Bollocks = Clean, Then Wah kicks in.
http://www.lightningmp3.com/live/file.php?id=15373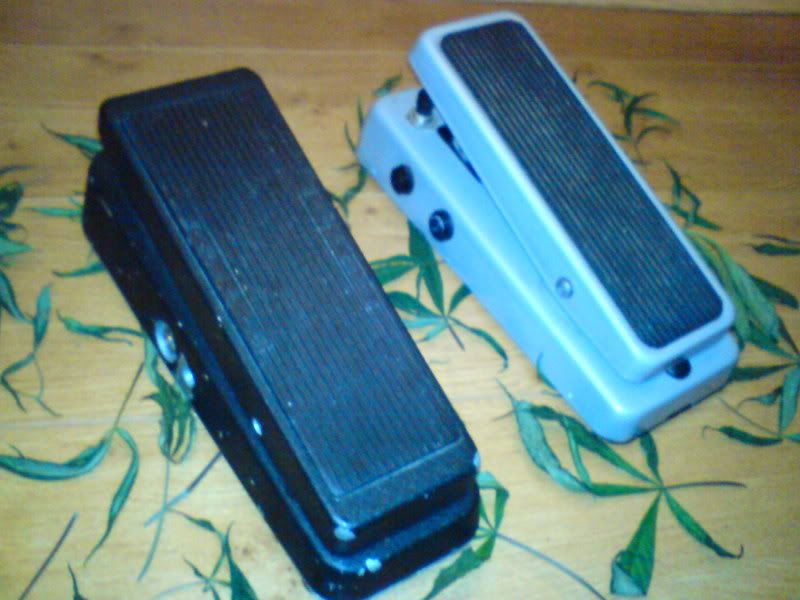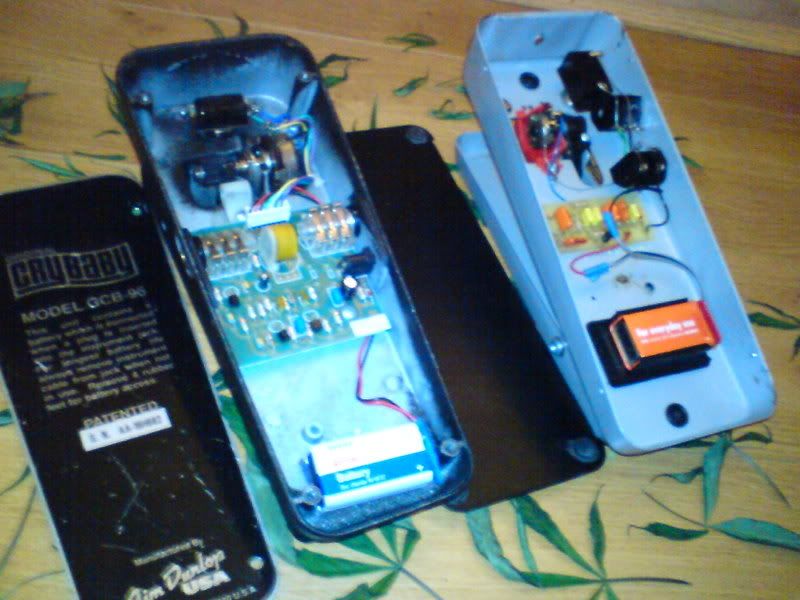 (Apologies for the grainy phonecam pics)
So basically, the Crybaby doesn't have as much sweep or depth as the Colorsound. However, in comparison, the Colorsound sucks a lot of tone & volume when it's switched off. Looks like I need to buy or make a true bypass pedal. Any suggestions for a good make or an easy to follow wiring diagram would be welcome.