Ay-up! Well, my DAM 1966 arrived in the post today (I won it in the auctions earlier this week, it's one of the germanium ones).
Anyway, I've been playing with it for a while and love it! I thought I may aswell do a quick clip of it too.
It's in Superbee mode with the attack on full and the level at noon. I'm using my Epiphone Elitist 1965 Casino (staying true to the Beatles theme!), into my Fender Deluxe Reverb with a Cannabis Rex speaker. Recorded through an sm57 into Logic where a touch of reverb was added.
Here's a picture of the setup...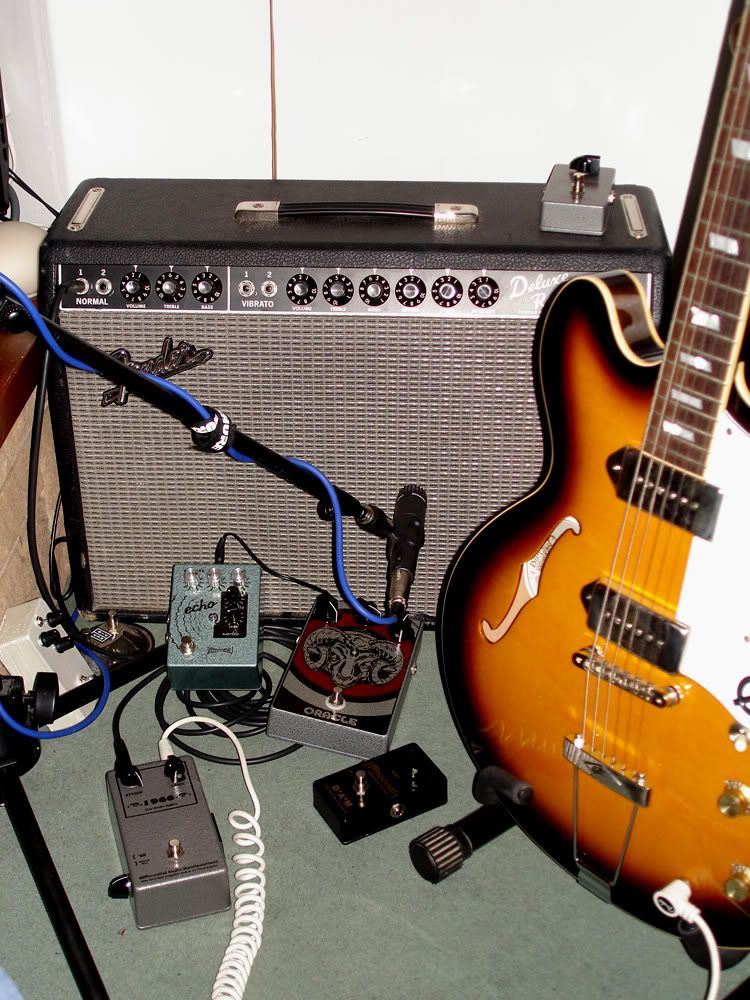 And here's the soundclip...
http://www.soundclick.com/bands/default ... dID=901654
(it's the only file currently uploaded)
Cheers,
Xan :)