Okay, so. Grease Box GB-80. Does what it says on the tin. My original write up from the initial custom runs stills stands just my pedal builders OCD got a little too far under the skin when I was thinking of re-working the internal layout.
Basically. I saw
this
and thought it was the coolest shit I'd seen for a long time. Never crossed my mind that the 'compact' vibe was a thought way back when. I guess it was more from the point of view of saving cash on the enclosure than a space saving thing but how wonderfully cool to see either way. Love how its the exact same parts you'd find in the Sola Sound MKII's of the day even down the exact same mount bracket but just with the board mounting inverted. Smart.
After the 'wow' factor the first thought that struck me was that the Fuzz Bug reminded me a little of one of Pedalenclosure Mike's fine products. 2 + 2 = Dave's gonna make the Grease Box like that shit. Obviously, Mike's YY box is a far chunk smaller than the Fuzz Bug but its got it going on.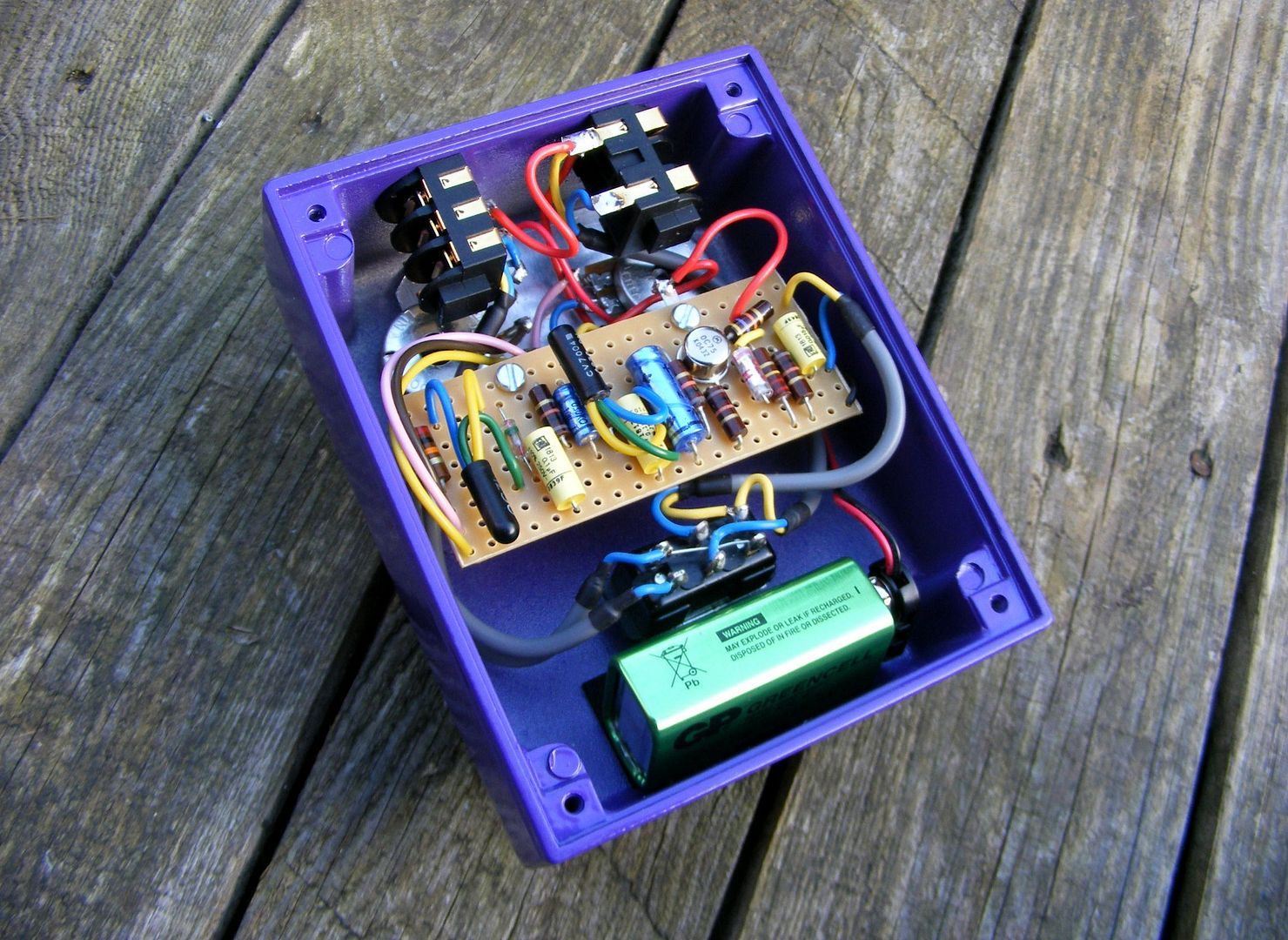 I revised the board layout so I could use the same board as I do for the Sola Sound MKII's so it would be accommodated by the same mounting bracket. The circuit is unchanged in its sonic design though this initial transistor selection is dealing out a very pleasing mix of the original greasy fat sacked drive tone with a sprinkling of vintage dust on the top.
What no LED? Nope. Didn't need it, don't has it. Plus it would have screwed up my whole vibe in this regard. The Grease Box is an 'hey, I'm turned on' kinda fuzz box. You
will
know its there.
If you ditch the LED, you can ditch the DC. I only added the DC cos the LED was chewing up more juice than the circuit. I ran the prototype from this new batch for a solid 72 hours and that battery only dropped .2 volts. You can do the math there. Lastly, the D*A*M range is kinda split into two groups though this isn't too obvious right now. A few pieces of the puzzle are missing as yet, but, basically you have the kinda compact series and custom vintage series. The Greaser is custom vintage shit. Old school is cool school

Mo' pr0n...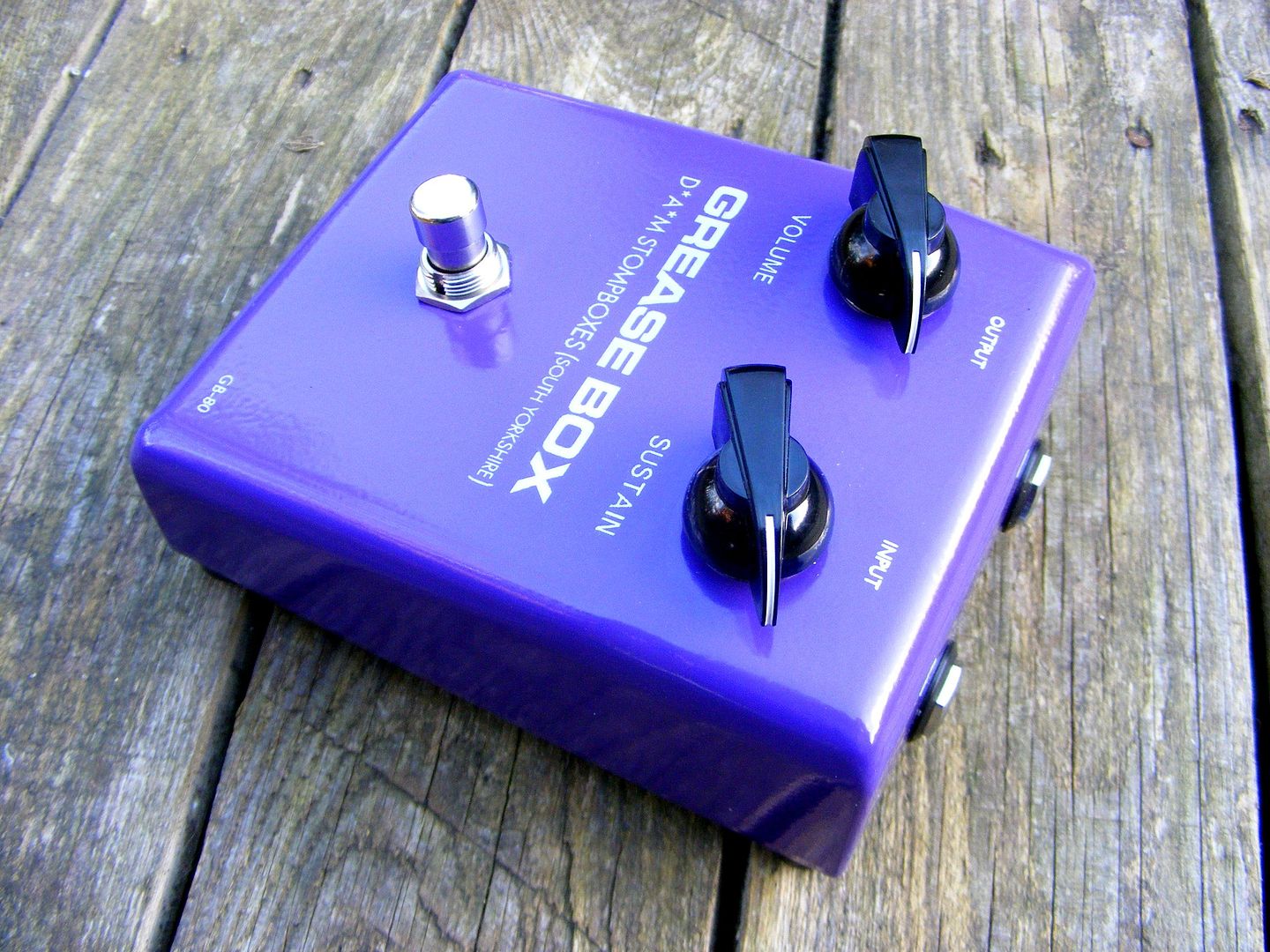 BTW - The finish on this first batch is sexy as fuck but damn hard to capture. It is a far bit brighter than the images would suggest. The first pick is the closet to the real life experience.