Ok, here we go on the D*A*M* shirts

*first I must admit, there is a minor 'typo' on the back of the DAM shirts with the extra asterisk on the end. Please think of this as a limited edition first run!

ALL shirts are premium quality
American Apparel
™ 100% cotton (sweat-shop free, manufactured in downtown Los Angeles, CA by workers being paid a living wage). They are super soft & comfortable. Yes, they cost a bit more, but I wanted these to be done on top quality shirts...and let me tell you, the difference is considerable. The eyeball logo artwork comes directly from the twisted mind of David A. Main, D*A*M founder, pedal designer & builder & Captain of this crazed ship of fuzz. Grass roots! independent spirit! D.I.Y.
DAM ('eye logo' shirt) - BLACK with white print on front & back. Artwork by Dave Main. (See pics below)
DAM ('eye logo shirt) - OLIVE with black print on front & back. Artwork by Dave Main (See pics below)
TONE BENDER Mk1 (circa '1965') shirt - WHITE with cobalt blue print on FRONT ONLY.
Features bodacious half-tone photograph of actual Sola Sound Mk1 Tone Bender & hand-drawn Tone Bender logo (from early 70's MkIII-IV model, by yours truly. Special thanks to Mr. Green, cheers mate!

$19 USD ea. + Shipping (which includes packaging/handling/Paypal fees) --
----------
Shipping
$8 USD for continental USA (for 1st shirt) + $4 PER Additional shirt
$10 USD for Canada, Hawaii & Alaska (for 1st shirt) + $4 PER additional shirt
$15 USD for UK, Europe & Australia (& rest of world) (for 1st shirt) + $7 PER additional shirt[/color] Overseas airmail shipping costs have gone up so much, i wish it were less...
I like to charge actual shipping, so if the actual cost is lower, I will Paypal the difference back to you...
Payment Info:
Paypal username:
manta_raygun (at) yahoo (dot) com
(Note "underscore" _ between "manta" & "raygun")
(If you don't use Paypal, send me a PM and I'll send you my address to send a money order/cashiers check)

Please add up the appropriate amount and send payment through.
*Please include your name & address in case it's not listed on your Paypal invoice.
Only a few of the DAM "eyeball" design remain in limited sizes. Contact me at
manta_raygun@yahoo.com
to inquire. Still have plenty of the Tone Bender (MkI) design:
White (American Apparel) T shirt with cobalt blue print (half-tone photo of Graham's original MkI) M, L, XL
*Regarding all of these designs (DAM "eyeball" & Mk1): The screens used to make these have long since been re-used, so once these shirts are gone, that's it; these designs won't be made again.
Sizing Info (these are 100% cotton and will shrink a few percent, depending on your laundering techniques. Machine wash cold or warm & hang or flat dry to avoid shrinkage).
http://americanapparel.net/sizing/defau ... =mu.shirts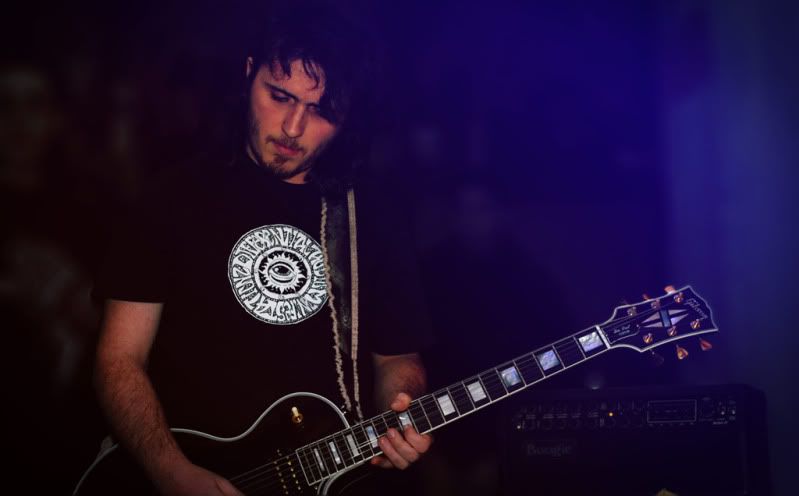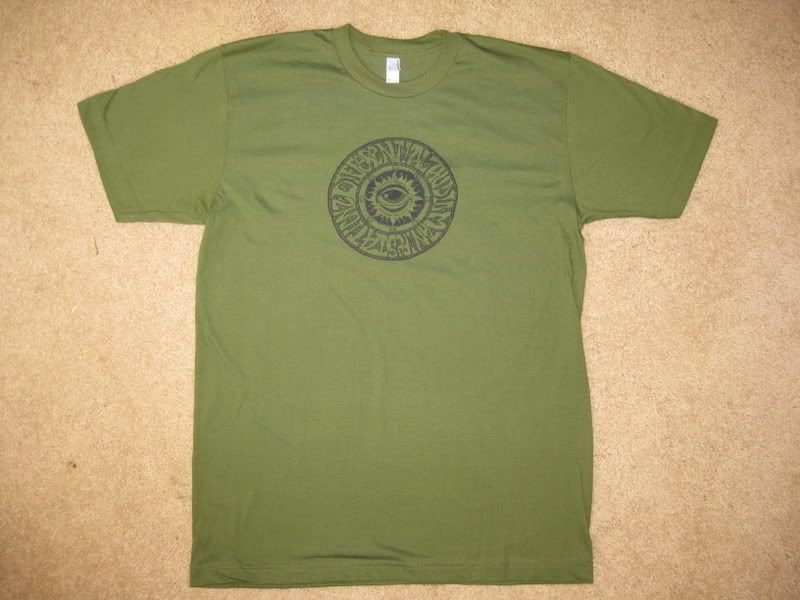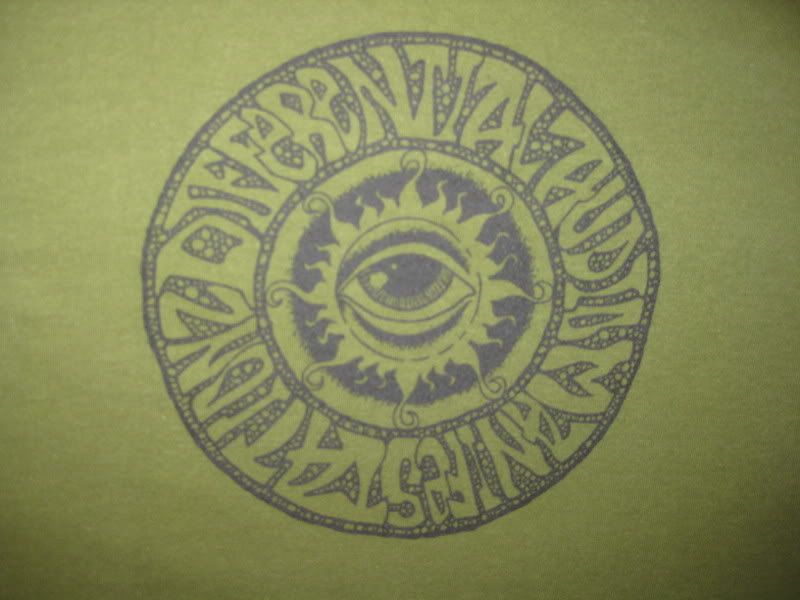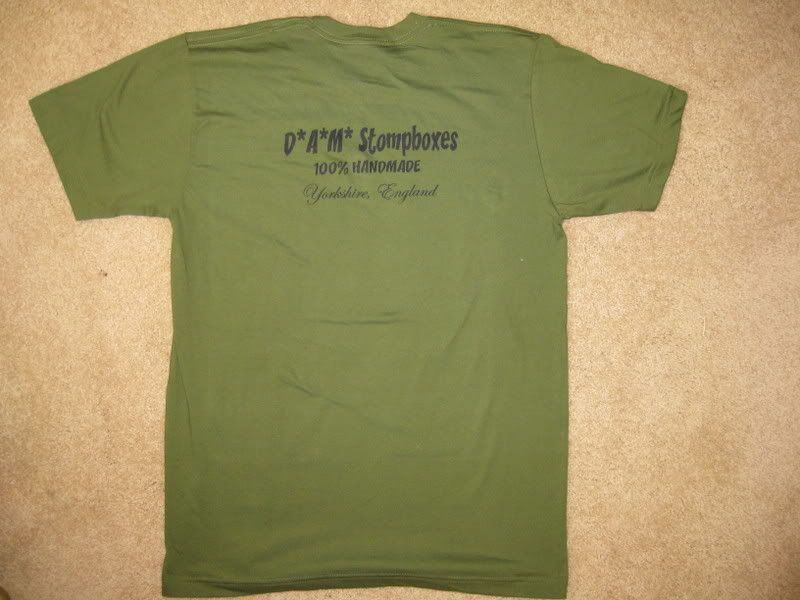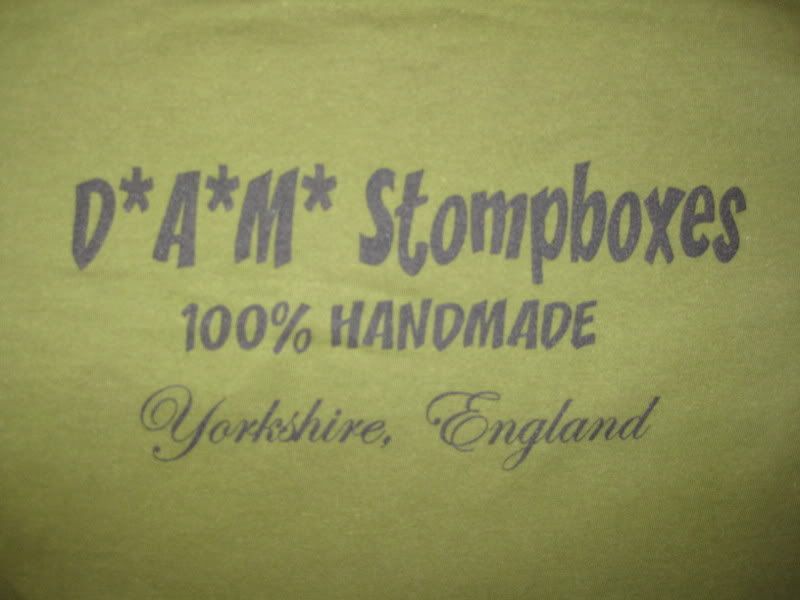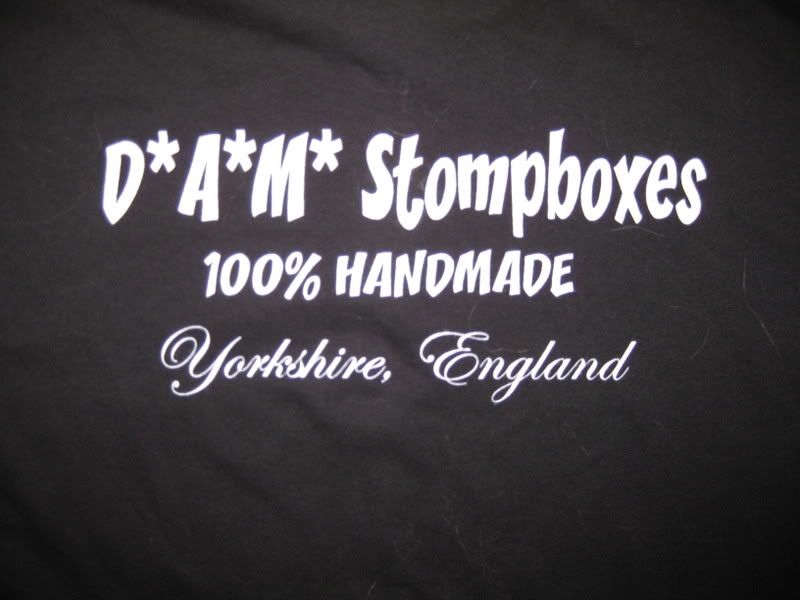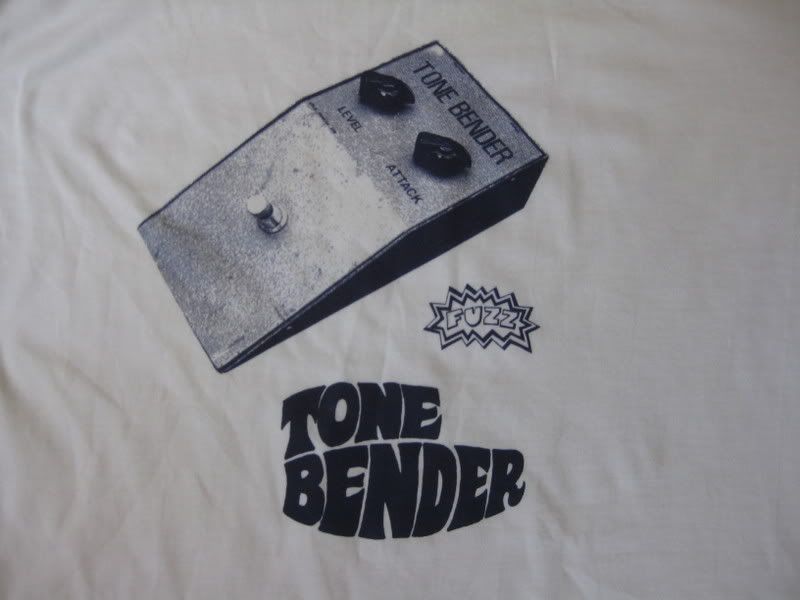 Cheers, Psycho*Davy

--& thanks to m for the great photos (with black Les Paul)...