Olah!
So, here's my long overdue demo of the fantastic D*A*M Meathead (this is the single knobbed black and gold version which has a touch more low end). I love this pedal. It has a texture unlike any other fuzz I've ever used. Infact, I'm rather disappointed with this demo, it really doesn't capture the sheer immense-ness of this thing like being in the room with it can. I'm gonna have to find a better way to capture it's sound, maybe try some different mics and positioning. Then I'll do another demo

Anyway, I'm using my Les Paul bridge pickup into the Meathead with the dirt control set at noon and then into the "Normal" channel of my Deluxe Reverb (w/Cannabis Rex), Volume on 2, Treble on 5.5 and Bass on 5.
I play "Dead Skin Mask" by Slayer, followed by "Where Boys Fear to Tread" by the Pumpkins...
http://soundclick.com/share?songid=7433465
And here are some pictures (sitting atop by new Enjoi skateboard) = ENJOI MEATHEAD!...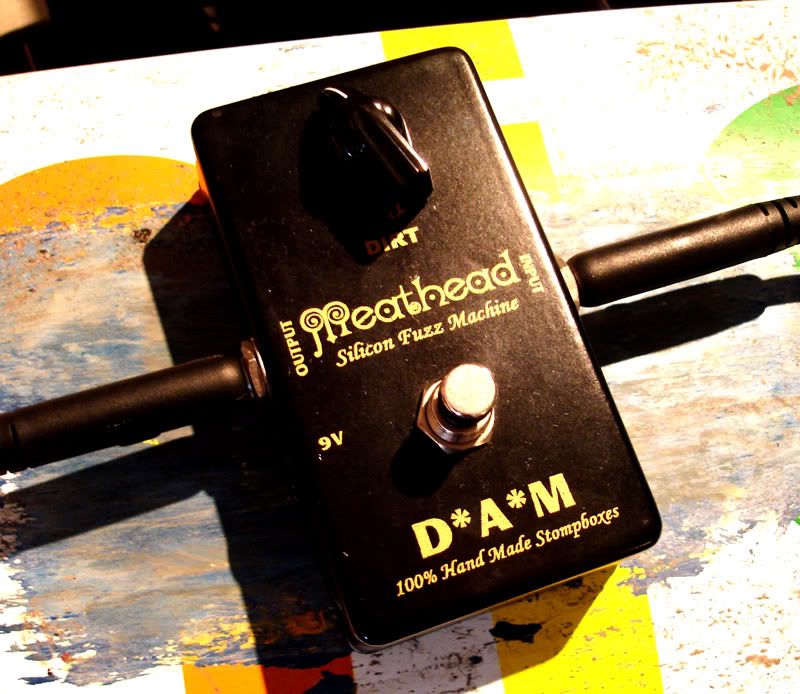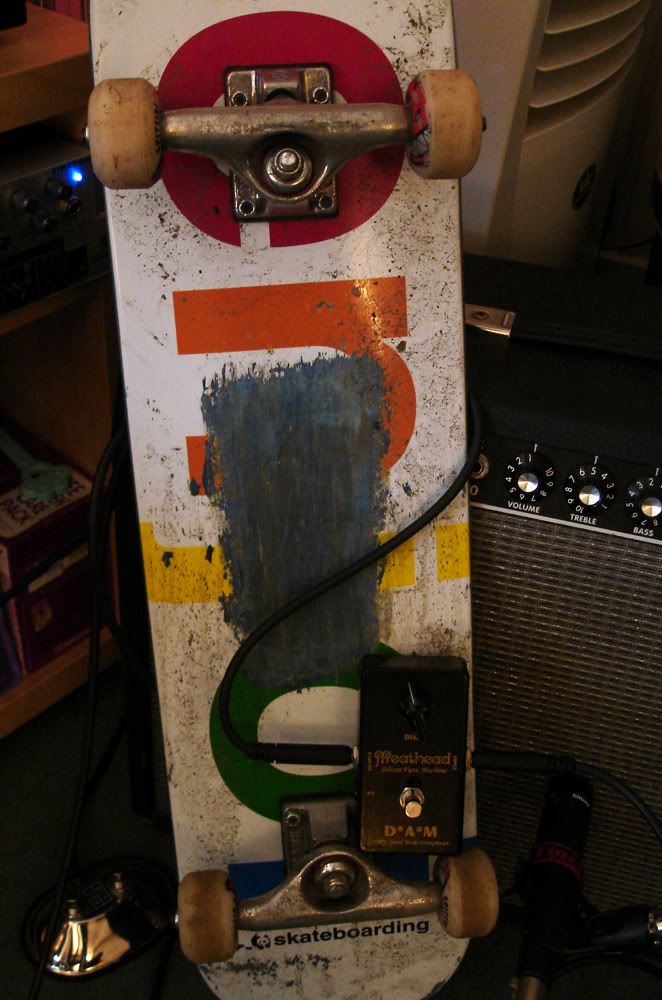 Let me know what you think.
Cheers,
Xan :)