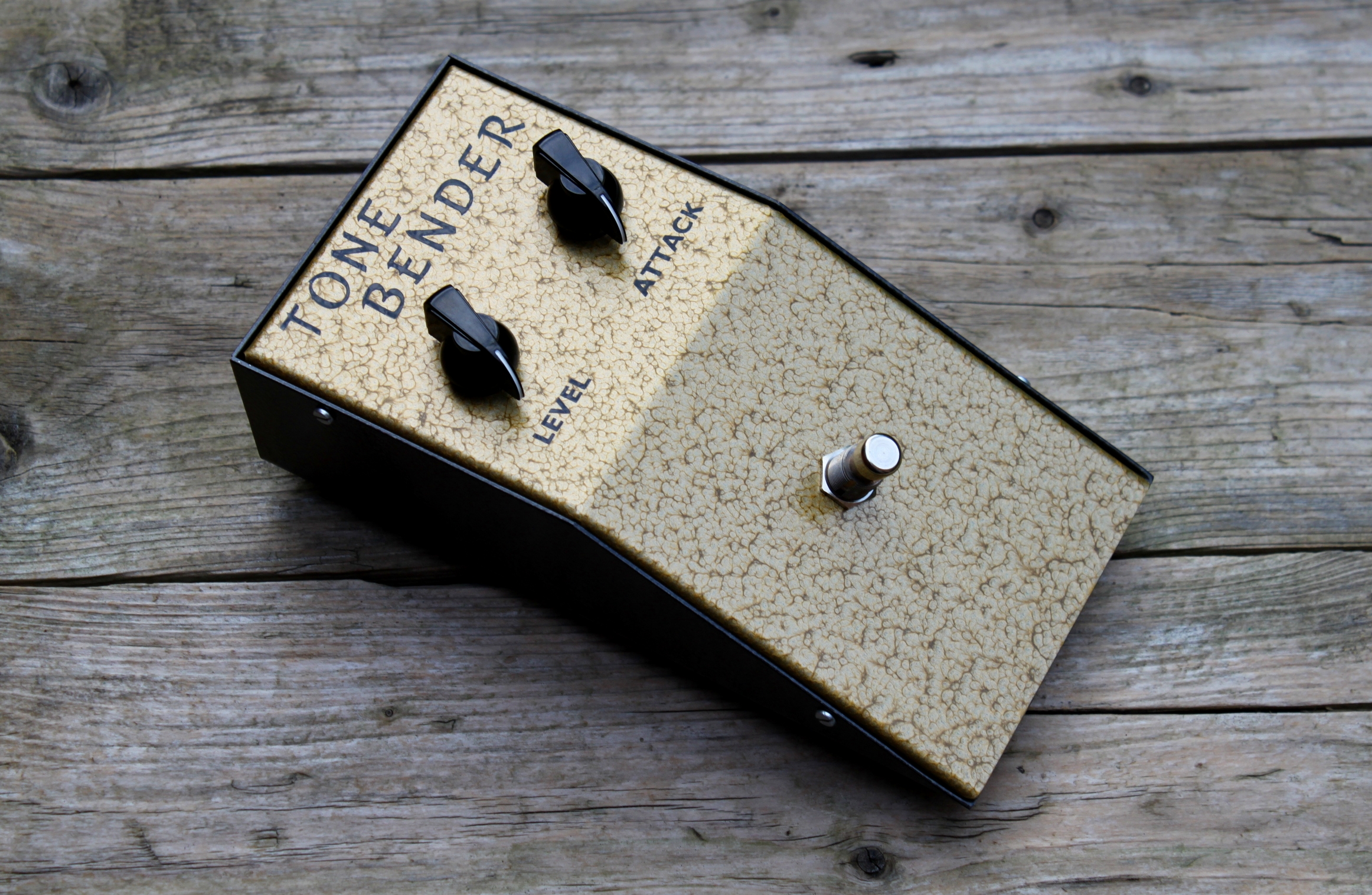 The 'System' Tone Bender MKI, or the competition #2. A supreme quality recreation of Anthony Macari's very own vintage MKI. This pedal is a thoroughly researched; studied and precisely executed creation that offers the musician the complete experience of owning a vintage device. The custom fabricated enclosure with its hand applied paint work to the careful selection and use of vintage NOS components make the fuzz box the absolute cream of the crop. The nomenclature in this instance is due to the word System being scratched into the side of the pedal, which was in fact the original owners band name at that time. This particular pedal was also one of the six prize's given away in the Beat Instrumental Tone Bender competition that featured within the magazine in the September 1965.
No vintage MKI is alike, the proof is in the pudding, and this is a strange pudding. I've done nothing more here than precise replication. I haven't added my own this or that into the mix. Basically let's pretend my name is Mr. Hurst and it's 1965. The bias set-up is particularly odd in that what would or should be one's maximum setting is at around 12 to 1 o' clock, though this does vary depending upon the operating temperature. After this point pedal becomes over biased. The fuzz tone compresses hugely and what is presented is an almost Velcro fuzz noise gate type effect. I have observed similar effects in vintage MKI's before but this is much more pronounced on this particular unit. It makes for an extreme but very musical effect that is present on countless classic 1960's records.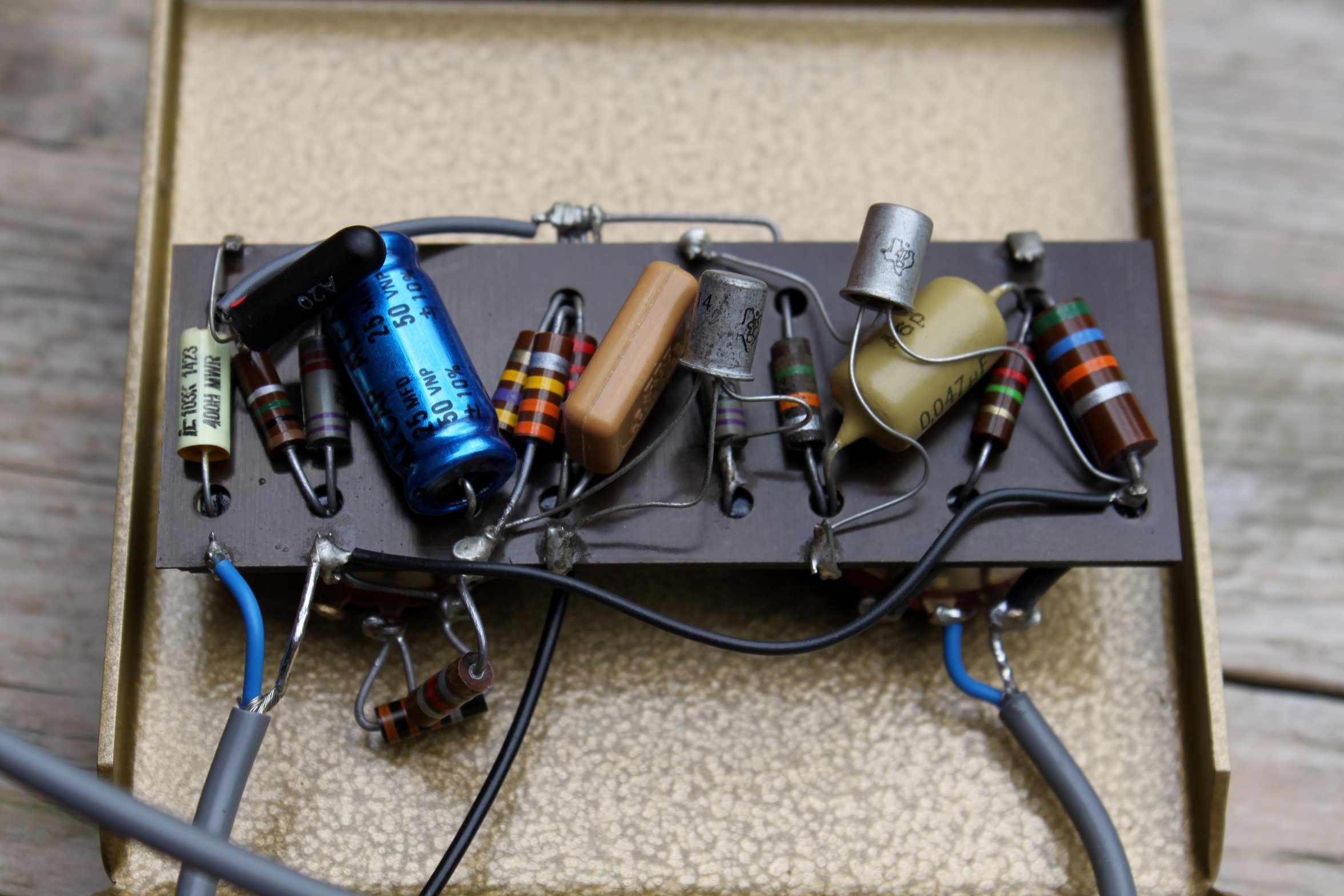 The assembly here is authentically old school. I replicated the tones within, I've replicated the construction style within. Point A goes to point B, and so forth. The component selection was made as an attempt to replicate the size and style of parts used in Anthony's original, not exact, that would be a difficult feet to say the least on 50 pieces, but close enough that it's still veryy pleasing to the eye. The transistor line-up includes a single black glass Philips OC75 and either 2 x 2G374 or 1 x 2G309 and then a single 2G374. Like I say sonic replication is the name of the game.
If you are interested in this project please contact the fine upstanding gents at Macari's in London.
Please do not contact D*A*M about purchasing this product. We are purely the builders and cannot supply this product to you.
Legal Disclaimer: 'Tone Bender' is a registered trade mark and owned by the Macari's (AKA Sola Sound Ltd) of London. It is a legal infringement of this right to use the term Tone Bender in any unauthorised manner.
Beware of bootlegs and cheap imitations. Only true Tone Bender's are made by and for Sola Sound Ltd, London.