So, I give Linzi a gift of one of the Grease Boxes. I gave it her blank so she paint it up and make it all funky and cute. I explained the dealio with pedal. Its like cool
and
Awesome! Like Diamond Head's first record. Getting drunk in a Church yard while listening to Kill' em All. Christy Canyon boobs. A really good sandwich, that good you make weird little noises while you are eating it. Its cool. That was my point. So she's take it home and returns with this...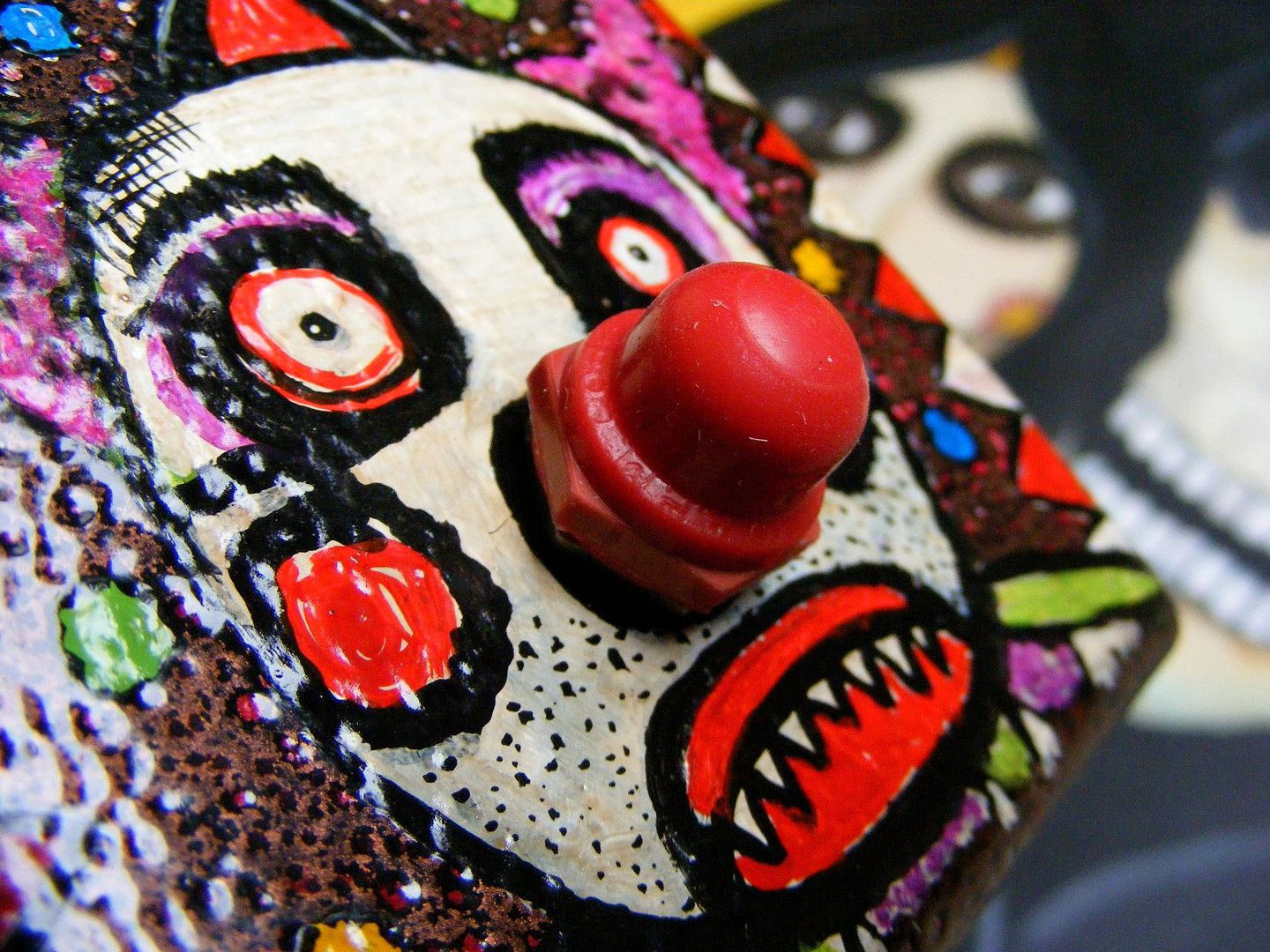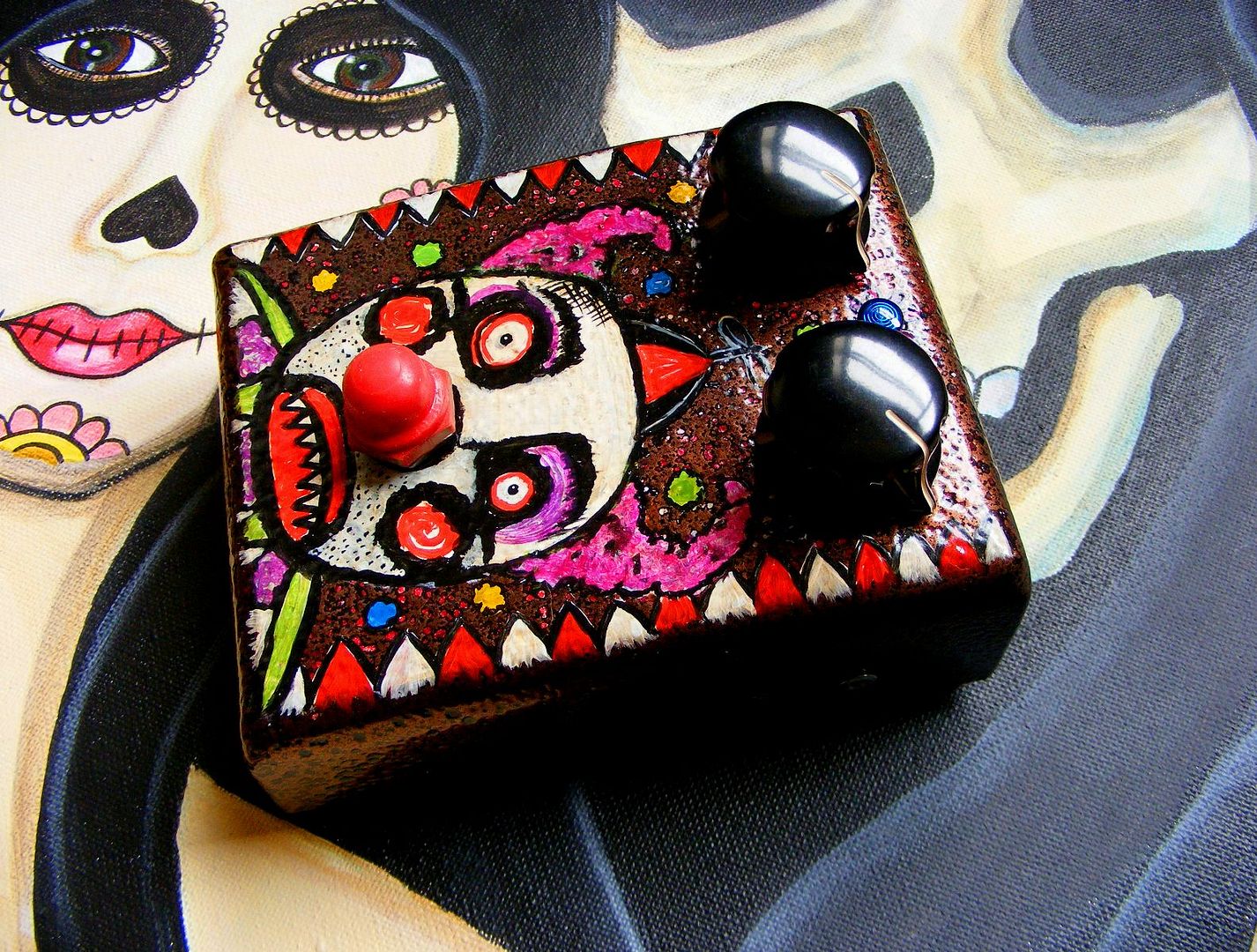 Yeah, it is isn't it. But in kinda cool way.
Anyways she is selling that shit
here
This is her listing and nothing to do with the main bulk of the 'regular' Grease Boxes. Info on those is coming soon...