Copy & pasta from the old ship...

....so who's got himself a shinny new toy...thats right, me! :D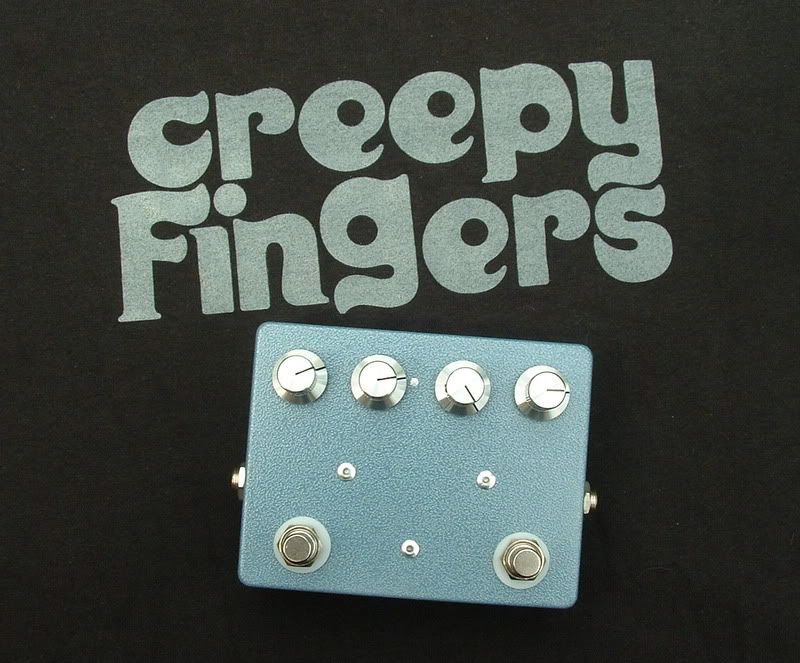 Custom built for little old me :P This thing is too cool for school inside, outside and sonic wise. Totally my bag. Very 70's sounding to my ears, fat and raggin' and with wicked clean up. With the second stomp at your toes you got a truck load of fuzzy options on tap but without it getting overly complex.
Muchas gracias again Brad!! 8) I LOVE this thing!! This be my first Ever pedal I had made for me and I second in the mail from a certain SoulKitchen Effects too....woo-yay!