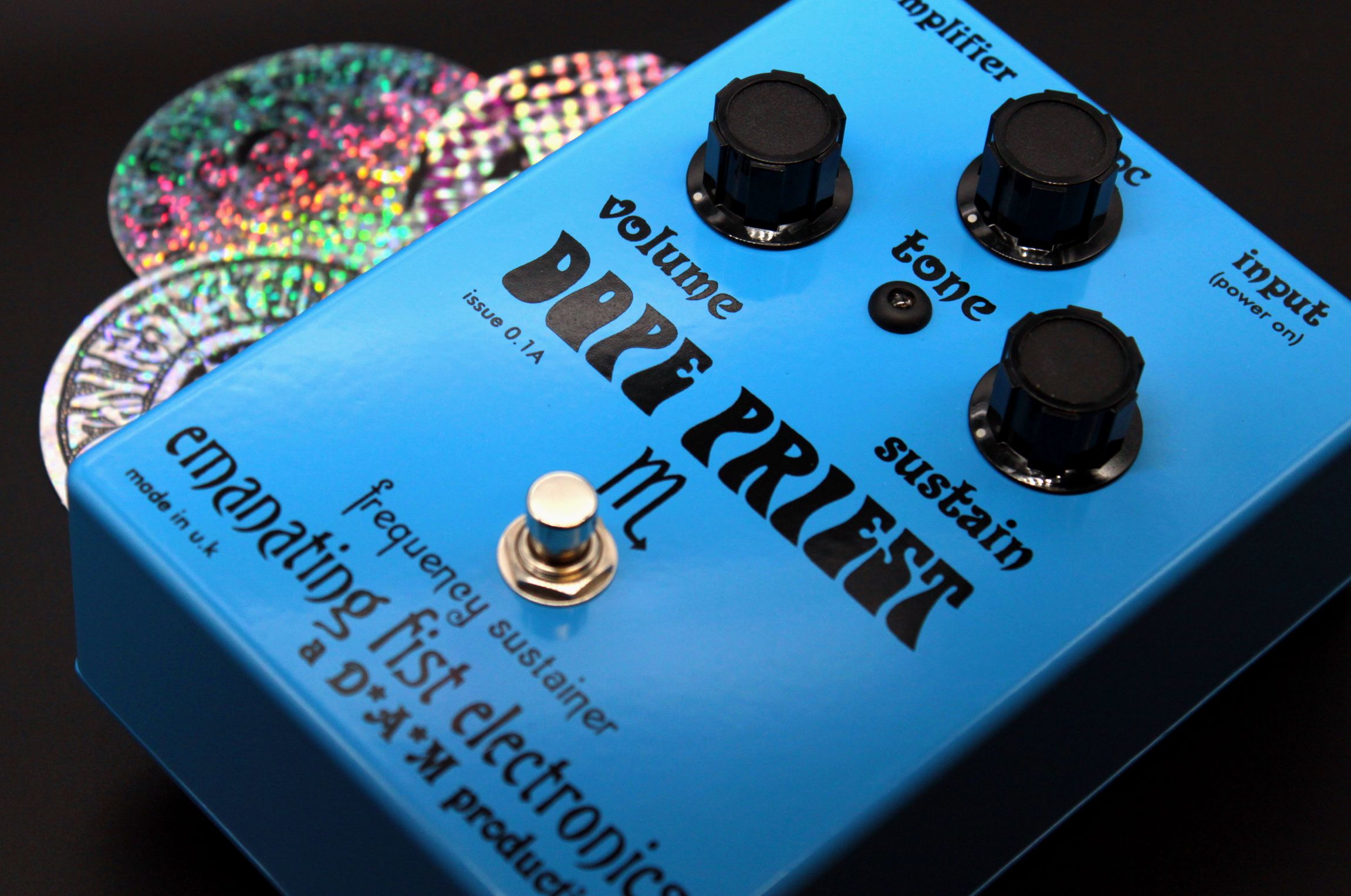 Offering unrivalled tonal projection with total clarity, the Dope Priest features highly articulate dynamics for such an intense distortion device. The multi-stage circuit is carefully tuned with a gain selected quartet of silicon planar epitaxial transistors, these silicon devices act as the engine to your fuzz tone and guarantee highly satisfying user interaction and ease of use. The on-board controls further expand on the frequencies you wish to sustain and to distort. Offering a wide degree of flexibility from the mild to the extreme. Due to this controllability, the Dope Priest is comfortably at home with vintage instruments and amplifiers and perfectly capable of successful interface with modern high output high volume sound equipment.
Whether you seek the archaic tones of a 1970s fuzz device but without the burden of the ever-increasing vintage prices, or whether you seek a high gain high quality distortion device tailored for the heavy but with its roots firmly embedded in the past, the Emanating Fist Electronics Dope Priest will give you the sonic enlightenment that you seek.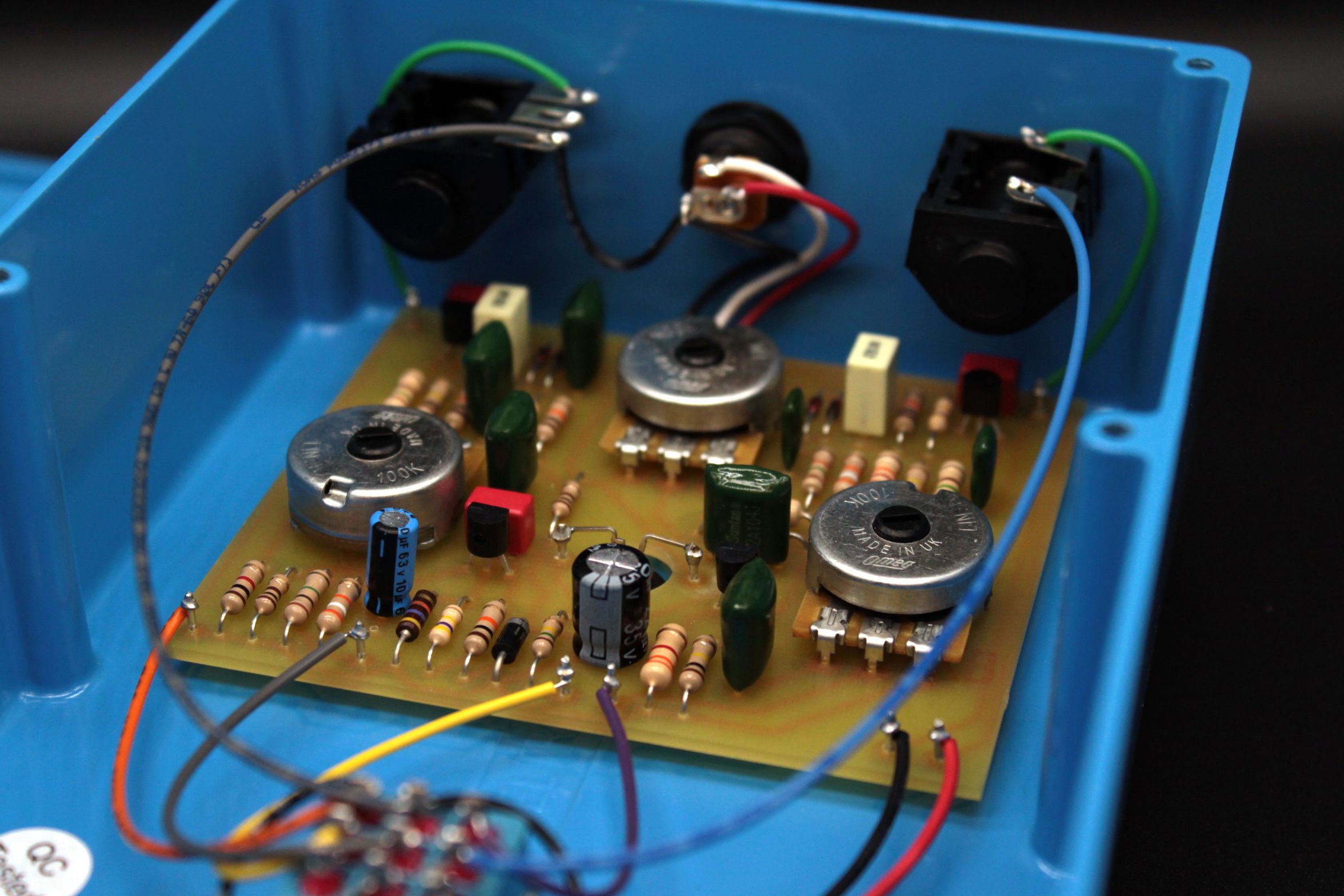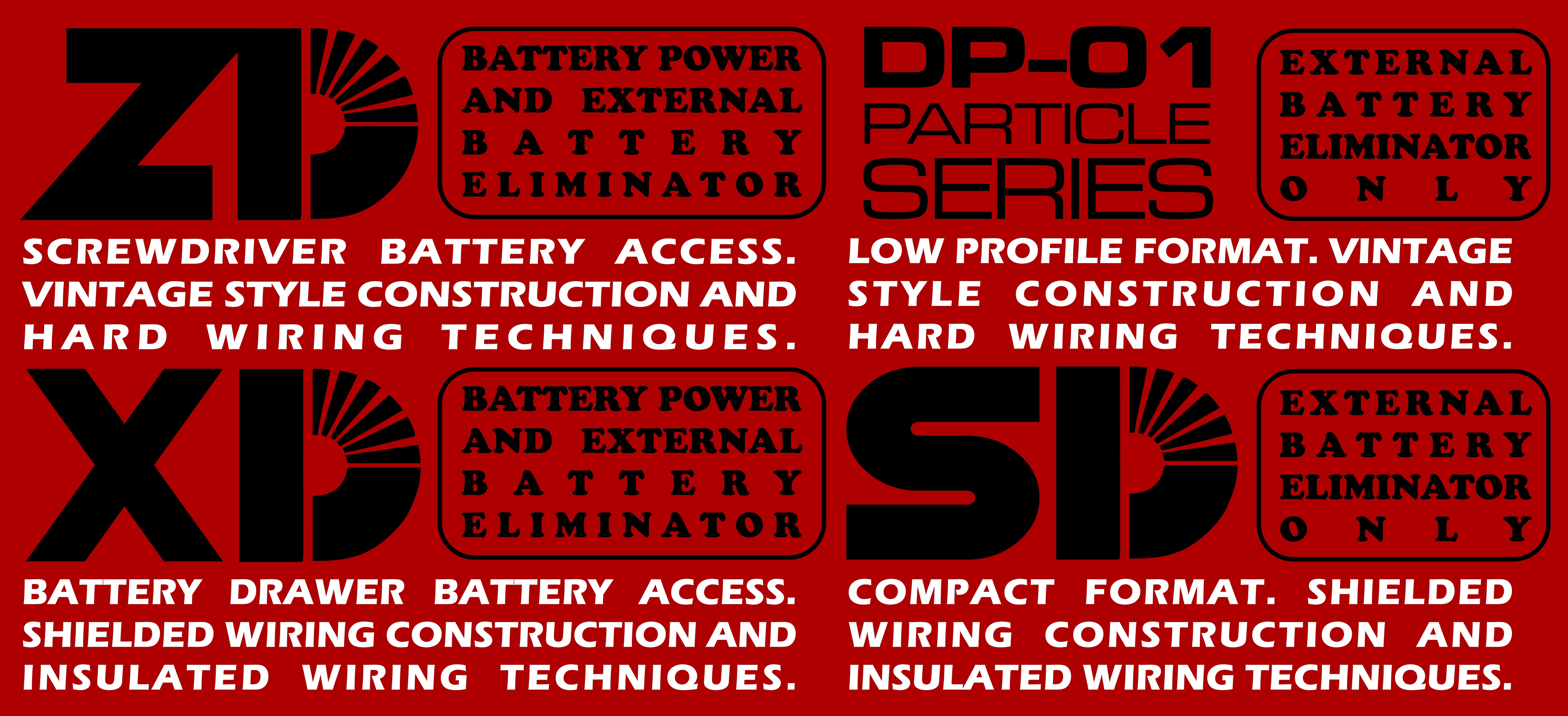 Component and hardware selection is that of high quality, many of which are from UK and European manufacturers. Polypropylene capacitors are used in place of parts commonly of ceramic construction in vintage units, this greatly reduces microphonics and RF noise. Audio grade high gain low noise BC549C or BC109C epitaxial silicon transistors are deployed for circuit amplification, which have superior sonic performance over vintage types.
The enclosure is made of die-cast aluminium that has excellent shielding properties that is both extremely rugged and yet lightweight. The overall concept was to create an object that looked and felt like a vintage unit, but with the weak spots of performance and construction reliability ironed out from that of something made close to 50 years previously. Simply put - vintage units are king but are often not the ideal choice for live or studio use due to reliability issues, electronic performance nor either the heavy money invested. Get smart. Be dope. Buy a Priest.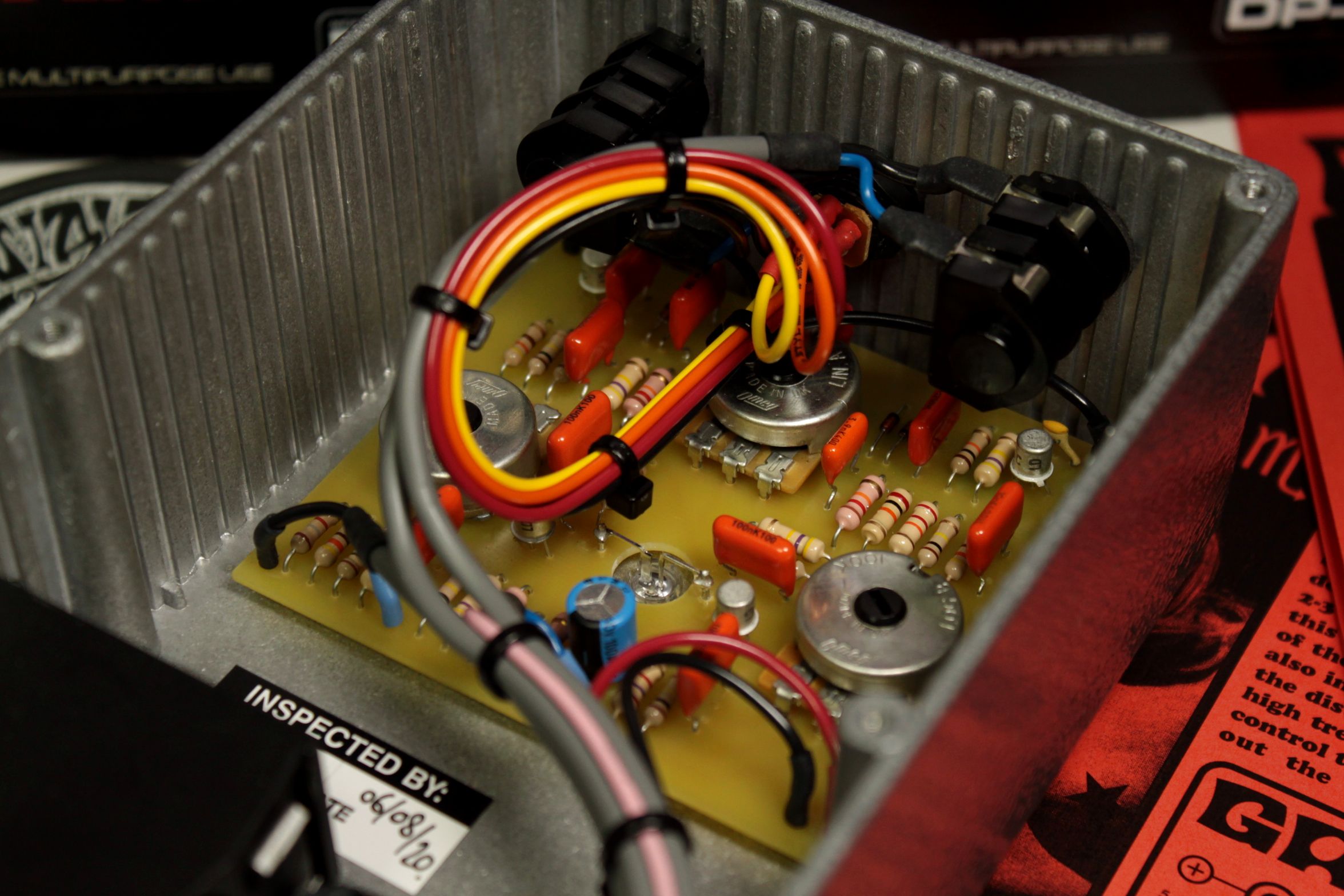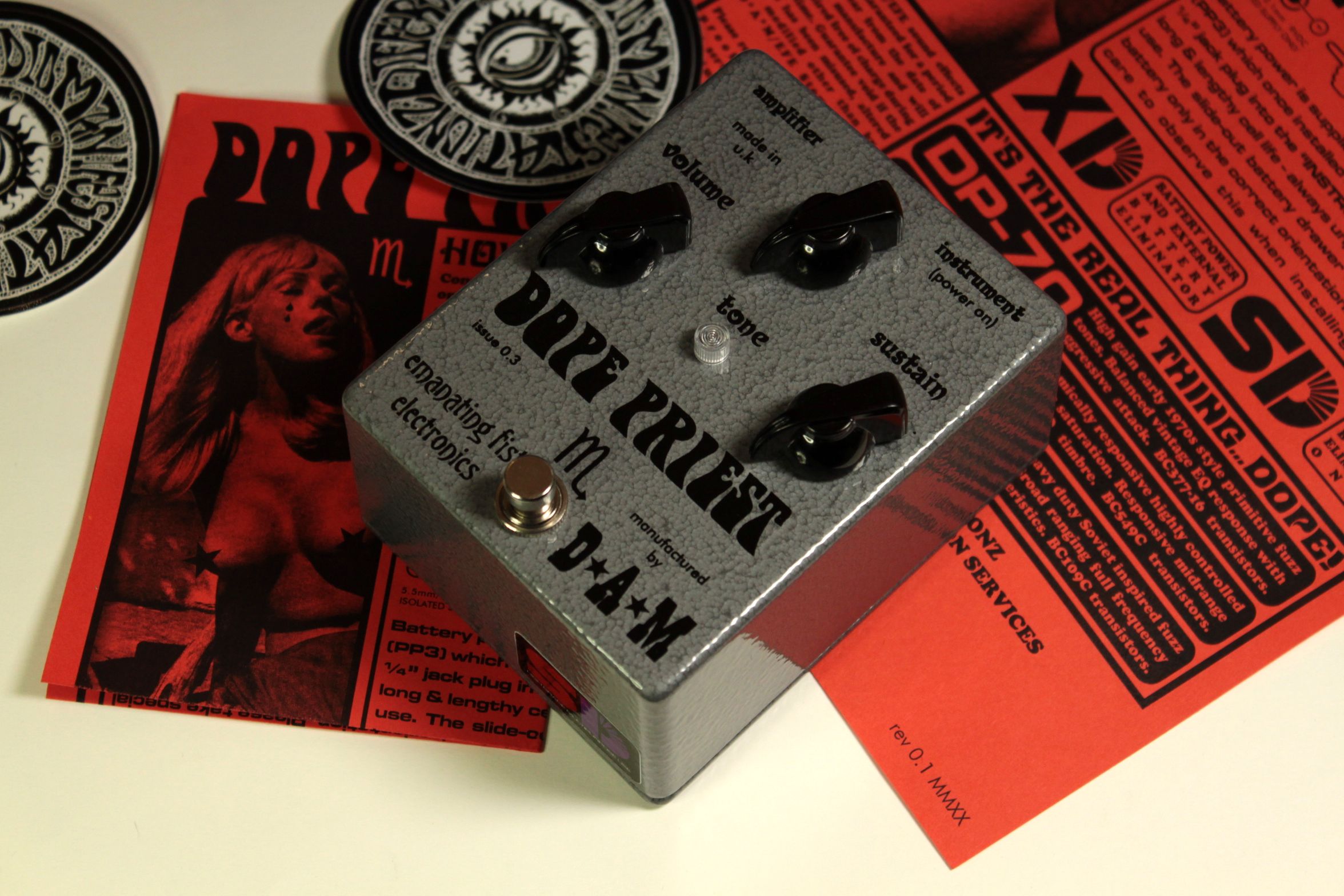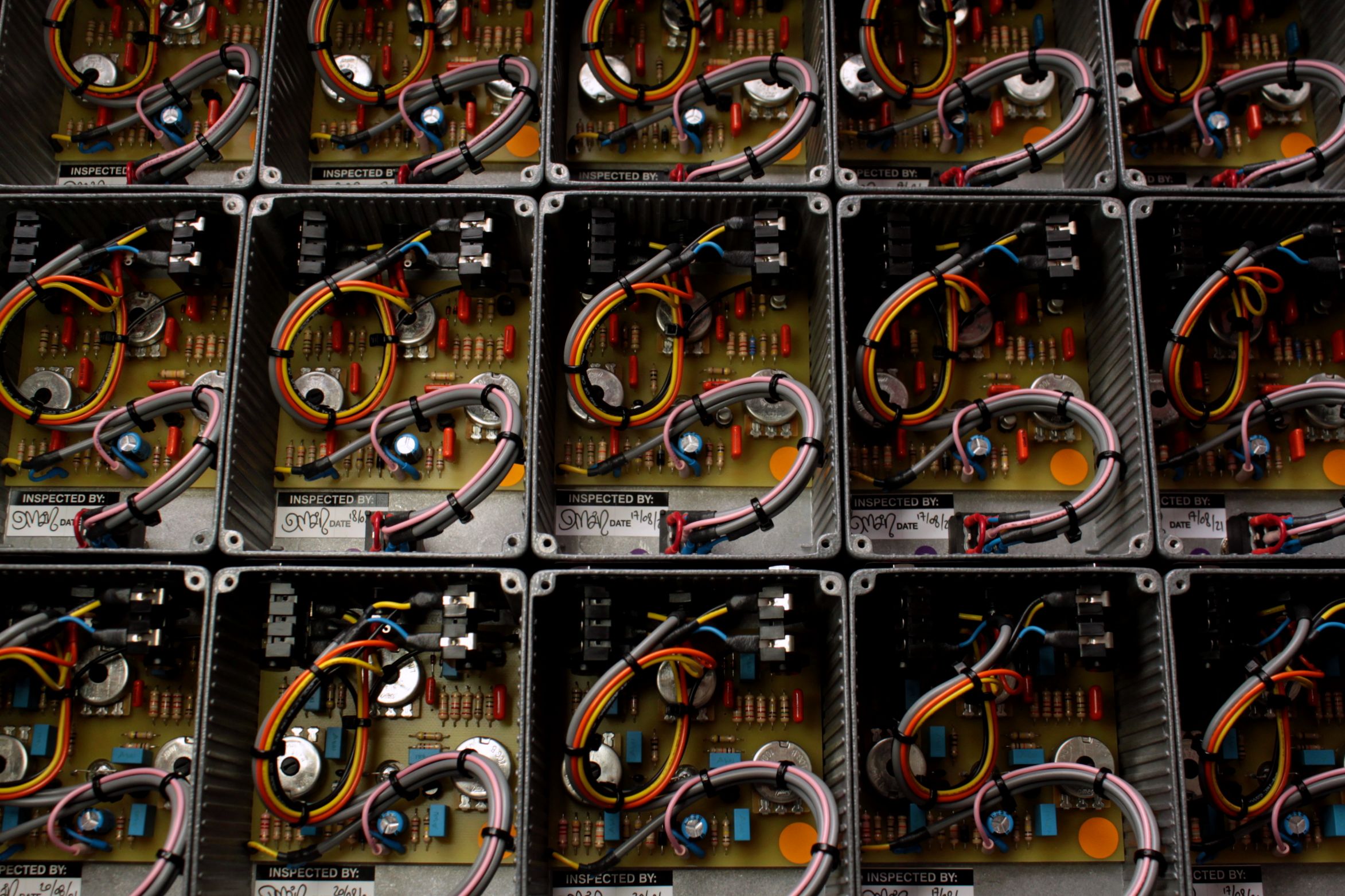 © Copyright David A. Main 2023AD